This area is full of nasty places yet here you are looking down the path. Dust rises as a cart moves towards you, pulling two large dark pelted horses. White smoke fires out of nostrils as the working horses move through the dark woods.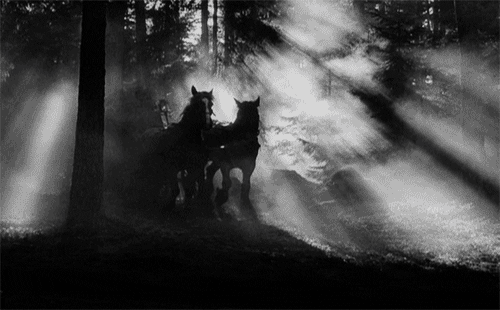 The pounding hooves come to a stop before you. One turns as pulls his lips back. "Good after noon darling! What can I offer you today?" The darker one ask as he smiles.
His name is Eros.
A large two-heart Treader that constantly travels through Vastivalk.
All are welcome to trade with him, but be warn some items are cursed and hallowed.
"I trade for Valuens Dear. Hmm? You don't know what tell are? Hahahaha oh newblood please! Don't be so silly. Valuens or Vales are those lovely shiny little metal pieces you have in that bag there."
You hold out the cloth coin bag. Opening it up, you look inside to see the silver coins covered in a large 'V' on each one. 
"That's them baby. now, anything catch you eyes?" He asked as his head turns to the wagon. 

You walk over to take a look.
You pick up a black horse plush and smile at it. It's cute and appears to look just like Eros.